Sievers Retrievers has owners from many different backgrounds. A few of them stand out in a crowd even without our dogs by their side. Below are a few of our famous owners.
To hear more from our happy customers, please visit our
Testimonials page
.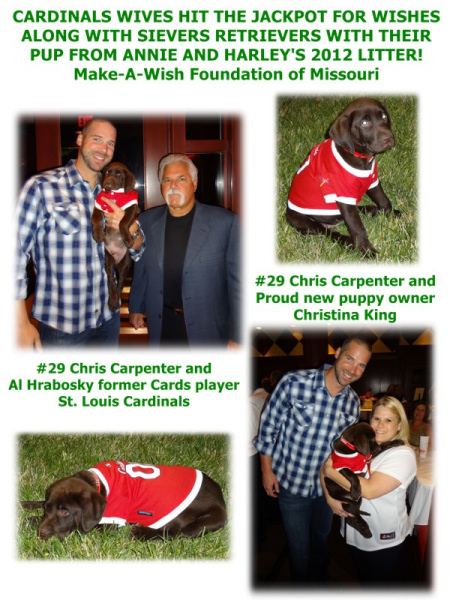 Patrick Berglund - St. Louis Blues Player and Emelli were here to pick up thier new puppy from Brooklyn and Diesel's litter.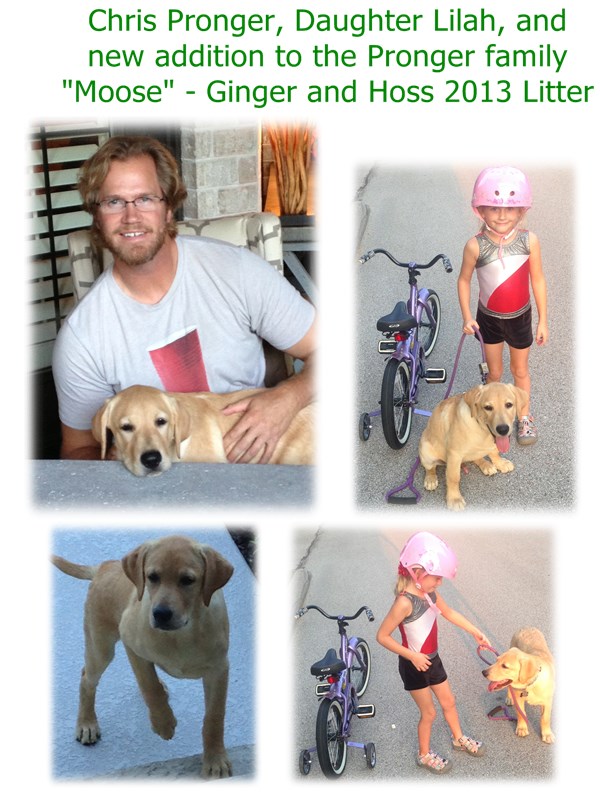 Chris Pronger(former St. Louis Blues Player) and his family enjoying their new puppy Moose from Ginger and Hoss 2013 litter.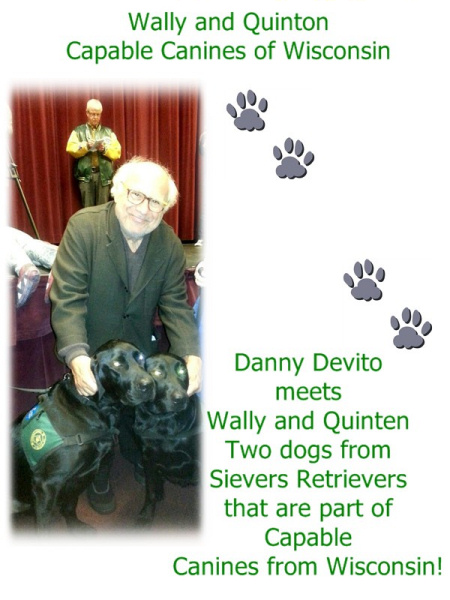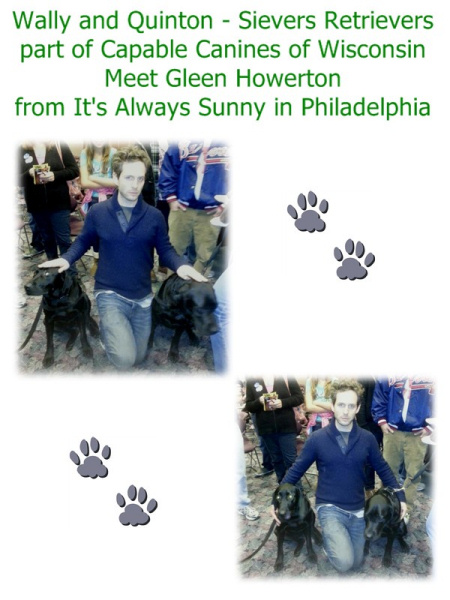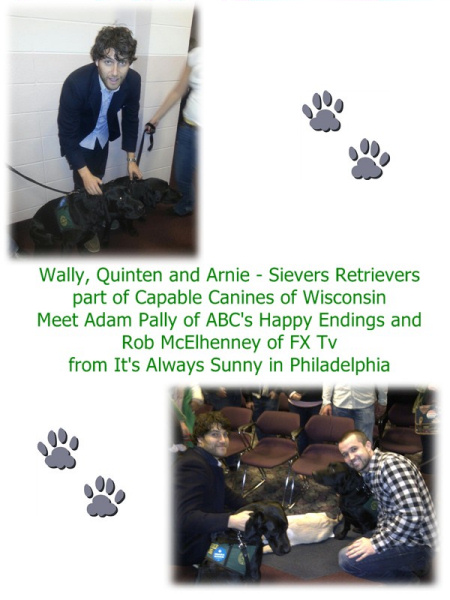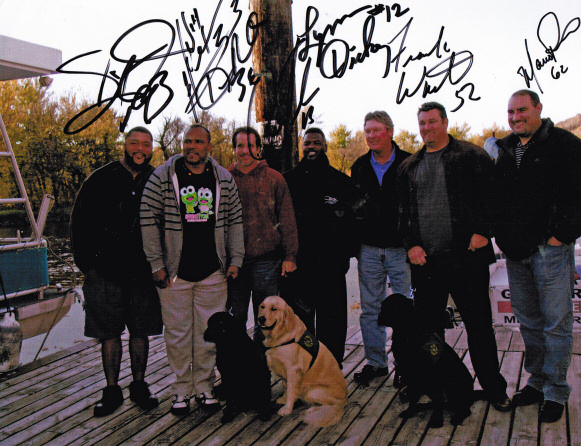 Former Green Bay Packer Payers with Three of Sievers Retrievers dogs that are part of the Capable Canines of Wisconsin, Inc.
Starting on the left is Gilbert Brown (Former nose tackle), William Henderson (Former full back), Chris Jackie (Former kicker), LeRoy Butler (inventor of the lambeau leap in the end zone, former strong safety), Clifford Lynn Dickey (former Quaterback) Frank Winters (Former Center), and Marco Rivera (former guard). Dogs left to right are Quinton, Sheldon, and Wally.
Chocolate Female - Cookie and Harley's 2010 litter
Braden Looper - Former St. louis Cardinals Pitcher
Baseball Hall of Famer in 1969
Stan the Man
Stan Musial with a puppy from Tammy and Hoss 2011 Litter
As an avid hunter, I love to get out with my dogs whenever possible, and I can't be any happier with the dogs I found at Sievers'.
Mike Matheny
JD Drew & Mike Matheny
Major League Baseball Players
Proud Seivers Retrievers Owners
Chris Pronger

St. Louis Blues
Proud Sievers Retrievers Owner
Todd Worrell

Former St. Louis Cardinals Player
Proud Sievers Retrievers Owner
Newly appointed Department of Natural Resources(DNR) Director Sam Flood, Regional Land Manager Scott Flood, and sons recently purchased a chocolate lab from Sievers Retrievers.
Sam & Scott Flood
Governor of the State of Illinois
Jim Thompson